Hip Hop – A Street History
Science dropped by Martini & Jopparelli. Mar-30-2007
This is a nice old documentary about the early days of Hip Hop. It describes the lifestyle of Africa Bambaataa and his Zulu Nation. Check the official site. It starts with Planet Rock: "Who control the present, control the past, who control the past, controls the future, FUNK!!!". Classic indeed. After that we have a speech by Malcom Mclaren, best known as being the manager of the band Sex Pistol, who describes his first impressions when for the very first time he was in touch with Hip Hop. Very interesting! Than there is an amazing overview on Kool Herc. So funny, he drives around the Bronx squalor whit huge speakers on the back of his cars (mobile sound sistem). You can not miss that. He speaks about Hip Hop's birth, he speaks about blocks party and about the Bronx itself.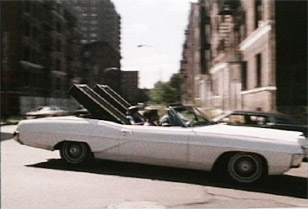 One of the best moment is when the documentary compares the opinion of a young graffiti writer with some cops. The kid is brilliant and, in front of a barbed wire around the New York Underground, he goes like: What this is looks like to you, this is looks like something has to be in the city?, in any city?, it looks like a jail, a prison, with all this barbed wire around, I wonder what kind of feeling people that live around here feel with all this wire and stuff around,…….and than you got on the other side cops who talks about vandalism an property.  That was the spirit back then, now It's all about bling bling.
Ok I do not want to be that kind of person who tell you the plot of a movie before you will watch it. I just want to say that the movie keeps moving in this direction………BEAT THIS!!!
WATCH A STREET HISTORY
https://youtube.com/devicesupport