The Ultimate Lessons
Science dropped by Martini & Jopparelli. Nov-18-2007
Here the whole story from the back cover:
If you ain't heard of Double Dee + Steinski before, it's time to pay attention! Back in the late '83, Tommy Boy released a single by G.L.O.B.E. and Whiz Kid called "Play That Beat (Mr DJ)". It's now considered a classic track from the days of old, but back then it wasn't getting much exposure. To create a buzz, they invited people to make a remix of the song. The winning entry was "The Payoff Mix", also known as "Lesson One", by Double Dee + Steinski. The mix was never commercially released, as sample-clearance would have been impossible (among these "borrowed" from the mix were Harbie Hancock, Culture Club, Humphrey Bogart, The Supremes and Grandmaster Flash). Constructed by splicing audio tape together, this was, and still is, an amazing cut and paste mix, probably the best ever done. Two more "Lessons" followed. The first called "James Brown Mix" (Lesson 2) and the second "The History of Hip-Hop" (Lesson 3). Both were done by DDS and released in the '80s.
Ten years later, the series continued. Being influenced by DDS, two separate DJs decided to return to the educational aspect of the originals and create "Lesson 4". DJ Shadow's version is more in the soulful, ambient vibe, pushing the envelope of hip-hop forward. Meanwhile unbeknownst to Shadow, Cut Chemist of Jurassic 5 also did a "Lesson 4" where he progressed by making an updated "Lesson" instead of more of the same. Cut Chemist went on to release "Lesson 6" in 1997.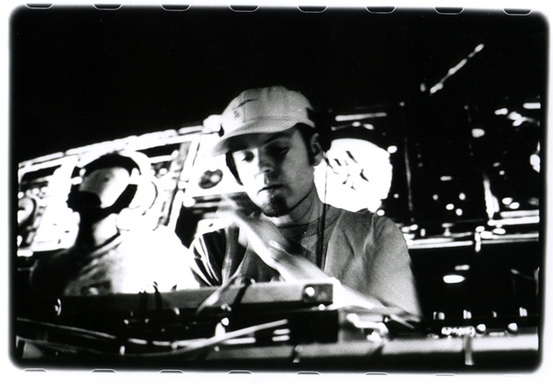 More recently, three live versions have come out. "Live Lesson A" is a DJ set by Cut Chemist and his pal DJ Shortcut of Invisibl Skratch Piklz using 5 turntables in front of a club full of people on the "Future Primitive Tour" in 1997. "Live Session B" showcases Steinski with Cut Chemist and DJ Shadow as they team up to recreate the Lesson series live at San Francisco's Fillmore. Lastly, "Live Lesson C" is DJ Shadow doing his thing for 20 minutes in front of 100,000 concert goers at a huge French music festival in 1999.
All M&J students are invited to attend any or all of the following lessons. Applied lessons are designed to provide the students with a solid foundation for future studies.
Let's help some lazy school kids with a video:
(if you have problems with the videos under, try watching them directly on you tube, or download them in mp4 format here! And then you can play them on your ipod to impress the girls ;-))
The Lessons – DJ Shadow, Cut Chemist, Steinski (2000) [1of2]
The Lessons – DJ Shadow, Cut Chemist, Steinski (2000) [2of2]