A Quotable Selecton by Marty
Science dropped by Martini & Jopparelli. Mar-23-2008
This time I want to give you something different.
When I was a kid, in my high school period, I used to have a reduced accessibility to music.
Like everyone else I had two choices: buy music or duplicate it from a friend.
Anyway, this was just a collateral problem. The main problem was to get in touch with new and/or underrated artists. Hey, I am not talking about the prehistoric era, I am talking about 15 years ago…
Nowadays things have changed a lot! In the last years, let say in the last 6 years, I have discovered thousands of new musicians through the web. Probably more in the last period that in my whole life. This is Internet baby and you perfectly know what I am talking about!
The idea behind this post is to give you an extract of what I am listening in this days. It's like dig my I pod and it's going to be a completely random selection. Reggae + Jazz + Hip Hop + Soul + …nah we don't like to categorize here at Musicselections.
Warning: If you are down with just one particular style of music this is not for you.
Otherwise I am sure you will appreciate the "mess" :)
Alice Coltrane – The Ankh Of Amen-Ra
"If I give you a leaf or a pearl that you trample in the dust, then I am sorry. I give them to you because I want to. It is my gift — or offering — to you; you do with it as you wish."
Sun Ra – Kingdom of Thunder
"The outer space beings are my brothers. They sent me here. They already know my music."
Duke Ellington & John Coltrane – In a Sentimental Mood
Ellington: "Roaming through the jungle of "oohs" and "ahs," searching for a more agreeable noise, I live a life of primitivity with the mind of a child and an unquenchable thirst for sharps and flats."
Sonny Rollins – What's my name?
"I have seen the best jazz musicians die obscure and drinking themselves to death and not really being able to get any work and working in small, funky jazz clubs."
Yusef Lateef – Hellbound
"When the soul looks out of its body, it should see only beauty in its path. These are the sights we must hold in mind, in order to move to a higher place."
Donald Byrd – Fufu
"I must say to all the hundreds and thousands of young trumpet players who copy, imitate, emulate, great and not so great, young, middle aged and old, you are next."
Sun Ra and the Blues Project – Batman Theme
"What I'm dealing with is so vast and great that it can't be called the truth. It's above the truth."
Wilson Pickett – Engine Number 9
"I'd start to sing, and the record would start skipping. You'd be skipping along with it. Those were the days, my friend. We'd look so stupid, but the kids loved it."
The Meters – Darling Darling Darling
Art Neville: "The muddy waters roiled by Katrina have no doubt flooded some legendary musical locales and wiped out irreplaceable artifacts of New Orleans music. Among the hardest hit areas were the poverty-stricken African-American neighborhoods, where the New Orleans musical traditions are all but woven into the tattered but colorful fabric of everyday life. But the music of Crescent City as well as the people who create it — and the spirit, soul, originality, independence and distinctive locality of that art and the musicians who create it — cannot be washed away, no matter what the category hurricane or depth of flood. It's going to take some time, but it will come back…
The Heptones – I am lonely
Leroy Sibbles: "Well, when we were listening as kids to music, it was ska. Bob Marley was doing ska. Toots & the Maytals were doing ska, Delroy Wilson was doing ska. I was even as a kid, when I left school and started doing arc welding, electrical welding, I was singing some Delroy Wilson songs, which was really up-tempo, right? And a lot of people was saying, even then, 'hey, you sound good and you . . .' but I wasn't taken that much seriously. Then, when we got together, our kind of music was much slower than the ska thing. I would not say that the Heptones were the ones who changed the music, but we know that we were responsible for the change too."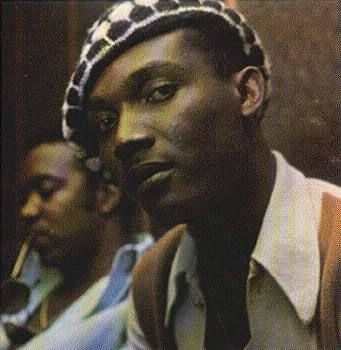 Ken Boothe – Is it because I am black
"You have to realise that at that time Studio 1 was like the Jamaican Motown; everybody wanted to record there."
Augustus Pablo – Natural Dub
"I don't run it down all year 'round like some people after money all the time who don't really have time to penetrate the other part of themselves. Sometimes I just sit in the hills and cool out and give praises to the Father. You have to do those things to balance yourself."
Prince Alla – Stone
"Like some a them Sizzla and them Capleton deh now, y´know dem way deh? Them time deh Rastafari supposed to be more loving on the face of this earth. But these youths they think of the judgement! And don´t remember the justice. They feel that they "bu´n that, an´ bu´n that!", and don´t remember the part that say "save this, and save that".
Gregory Isaacs – Night Nurse
"Yeah, well what I would really say, short cut but I would really say it's the now generation music, the younger generation… it's for the younger generation, but the real Rock and Reggae still stands"
Capleton & Method Man – Wings of the Morning
"Fire is all about being yourself, knowing who you are and knowing where you're coming from in order to know where you 're going… fire is all about stay focused and know what your goals are and reach out fi dem… fire is all about rastafari coming through the nyabinghi, meaning patience, faithfulness, self esteem, self reliance, self control, self employment…so when we say 'fire' is not really on a destructive level like go out there and light the place."
Lovebug Starski – Starski Live At The Disco Fever
"Introductin me, I'm a bad MC, I come from the place called Galaxy, Yes, I got mo' rhymes than Muhammad Ali"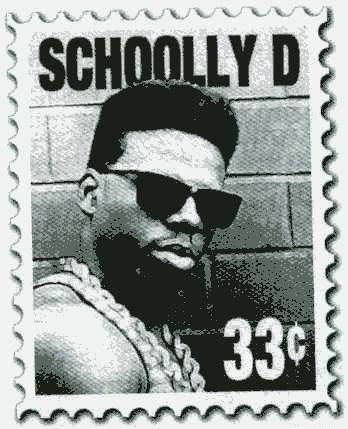 Schoolly D – Gucci Time
"Run DMC couldn't copy Run DMC because they were Run DMC. I couldn't copy Schoolly D because I was Schoolly D and so forth and so one. There was nobody at the top for record companies to say, 'Be like this'. "
Dr Dre – Mo' Juice
"I can take a three-year-old and make a hit record with him."
Sir Mix a Lot – Seminar
"Most cats that rap, they rap about bling bling, and just keep doing it. And, I mean, I cant knock it, since I was the king of it at one time, but that is why I don't like hip-hop these days. It's all about bling bling and really doesn't have substance. I was addicted to the material possessions," he continues. "I loved the big cars, the MTV cribs, and showing it all off. I m over it now, though. I ve learned there is so much more than that to life."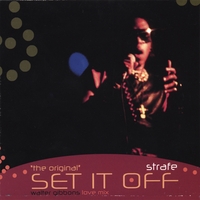 Strafe – Set it Off
"Throughout the years I've been approached by many who share their fond memories and the special moments they revisit each time they hear the original Set It Off. The block parties, park jams, unforgettable nights out with the crew or nights in (believe it or not) with someone close; the joy in their conversation is real, sometimes moving. It's why I continue to create and why I'm open to those who want to expand on that joy, reaching new audiences."
Bonecrusher vs Sizzla – Solid as a Rock (Defkline Breaks)
Sizzla: "If I don't like what you're doing I don't come there, if you don't like what I'm doing or what I say you don't come where I'm at."
Zelia Barbosa – Funeral Do Lavorador
No quote available
Listen to A quotable Selection by Marty – Part 1 / Part 2